Dinosaur Songs and Videos for Kids
I'm Daddy Donut. My mission is to create great songs and music videos about dinosaurs for kids. If you are new, start by checking out this music video…
You can watch all my music videos on my Youtube channel.
WHAT PARENTS SAY
'This has become my 4 year old sons favorite CD!'
'Fun, catchy songs make for great memories'.
'I highly recommend this for any young dinosaur lover!'
'Me and my 5 year old love this!'

LISTEN TO DINO SONGS





Stream the album via Spotify, Deezer etc.
Download from iTunes or Bandcamp.
LEARN ABOUT DINOSAURS IN "DINO PARK"
My kids show Dino Park contains fun dinosaur facts for kids. It was filmed at Europe's biggest dinosaur exhibition 'A World of Dinosaurs' in Sweden. Here are all episodes, free to watch.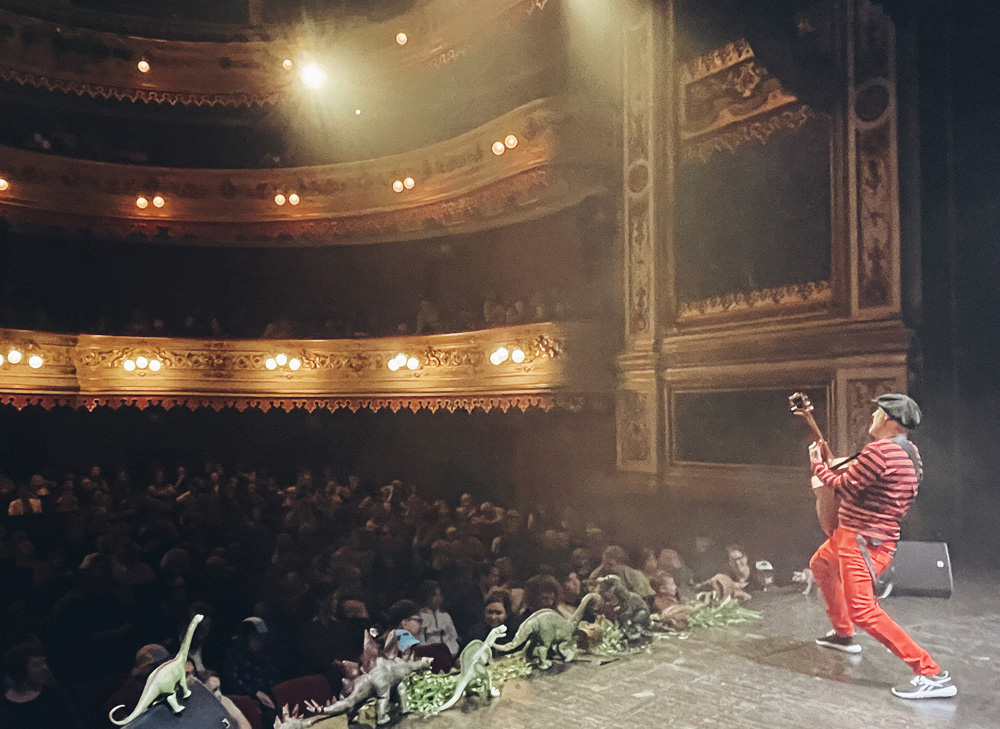 ABOUT DADDY DONUT
I'm Daddy Donut, an independent artist from Sweden. My aim is to create great songs about dinosaurs for kids as well as fun, educational videos about dinosaurs.
My music features pop and rock songs about the most famous dinosaurs: T-REX, Brachiosaurus, Brontosaurus, Triceratops, Ankylosaurus etc. On the album you will also hear about some some lesser known dino species like the itsy bitsy Tinysaur and the self-centered Egosaurus. The lyrics are fun and slightly educational. In Sweden, Daddy Donut is known as Pappa Kapsyl. I have released two new albums in Swedish and also a children's book. In 2022 my dinosaur songs will also be released in Germany under the name Papa Brezel.
Read more about how I wrote these songs about dinosaurs for kids.
Watch the video for "Running from a T-rex on Youtube".
You can watch all my music videos on my Youtube channel. There you will find videos like Running from a T-rex, Dino Blues, Tyrannosaurus Rex, Trixie Triceratops and many more.